Gourmet & Industrial Coffee Grinders
Coffee grinding is a crucial step in coffee processing and, when done properly, can dramatically improve coffee extraction and aroma retention, thereby optimizing the brewed coffee quality.
As the leading grinding equipment manufacturer, we have led the industry in research and development of the grinding technology. We build the most sophisticated and reliable gourmet and industrial coffee grinders for every application.
NEED HELP SELECTING A GRINDER?
Let our GrinderFinder help you quickly identify the best grinder technology for your coffee type.
INDUSTRIAL / ROLLER
---
MPE's industrial roller-style coffee grinders offer exceptional particle size and density performance on a variety of grind sizes.
Coffee Grinding Technologies
MPE incorporates state-of-the-art universal features and technologies to manufacture the most modern, innovative and highest quality gourmet and industrial coffee grinders.
Coffee Processing Equipment and Integration
Innovative coffee bean processing solutions for roasters large and small. Green coffee, whole bean and ground coffee storage systems; transport; coffee grinding and flavoring systems
EXCHANGE HEAD AND ROLL RESHARPENING
---
MPE's renowned Exchange Head Program provides customers with completely reconditioned "as new" coffee grinding heads in exchange for their worn units.
Grind Testing
---
MPE is fully-equipped to test your coffee product to determine the best grinder configuration to meet your specifications.
More About Our Grind Testing
---
"We've been doing business with MPE for the past twenty-five years and we have found their products and in particular, their coffee grinders to be excellent machines. The service that we have experienced has been exceptional, as we get prompt and professional assistance at all times."
—John O. Minott, JP, General Manager, Jamaica Standard Products Co. Limited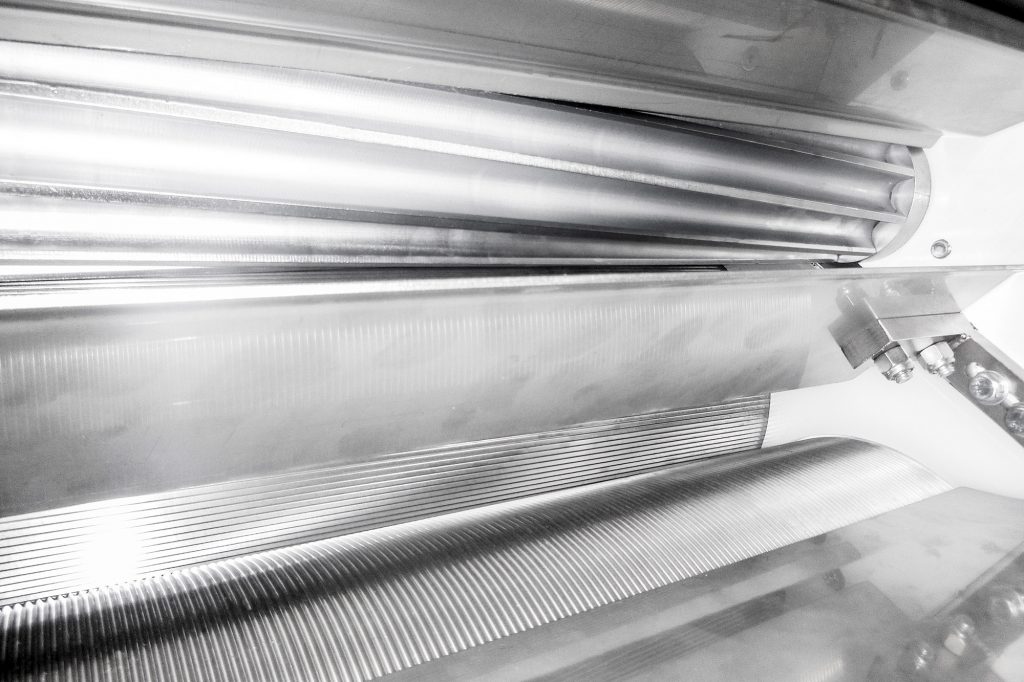 Featured Articles
Modern Process Equipment Corporation President Daniel Ephraim and Director of Business Development Scott Will explain MPE's complete plant systems for capsule manufacturing. Since 1957, Modern Process Equipment (MPE) has been dedicated to leading in the invention, development, and manufacturing of the global coffee industry's most advanced processing equipment, including offerings into value for customers through
View all Coffee articles
Hall 22P Booth F64 G66 Oct 13-17 Milan, Italy Join MPE at Host Milan in Milan, Italy to learn about all we have to offer for the coffee industry. MPE has three major division to support the coffee industry including: Gourmet & Industrial Coffee Grinders – Coffee grinding is a crucial step in coffee processing
View all Coffee articles
CHICAGO, IL — MPE, the world leader in tubular conveyance technology, precision particle size reduction, and complete dry process engineering, invites you, our customers, to visit us at our booth at Pack Expo 2023 in Las Vegas! MPE's booth this year is SU-7525. Our team is bringing a live Chain-Vey demonstration unit, showcasing the gentle
View all Coffee articles