6″ or 152 mm Tube Chain Conveyor
Up to 1,400 ft3/hr or 40 m3/hr
6″ or 152 mm diameter tube chain conveyors are made with Schedule 10 stainless steel tubing with an inner diameter of 6″ or 152 mm. They're a great size for any large scaled process systems that need to move large quantities of products. A single 6″ diameter conveyor can transport 35 super sacks' worth of product in an hour. The strength of Chain-Vey allows for very long runs, high verticals, and the ability to start from full loads without risk of the chain breaking. The gentle nature of tube chain conveyors means your product will not break during conveyance.
---
Conveying rates
3″ through 8″ diameter conveyors graphed with conveyor speed (%) on x-axis and total volume moved (ft3/hr) on y-axis. All data is graphed at 80% pocket fill.
Move 35 super sacks in an hour with one tube chain conveyor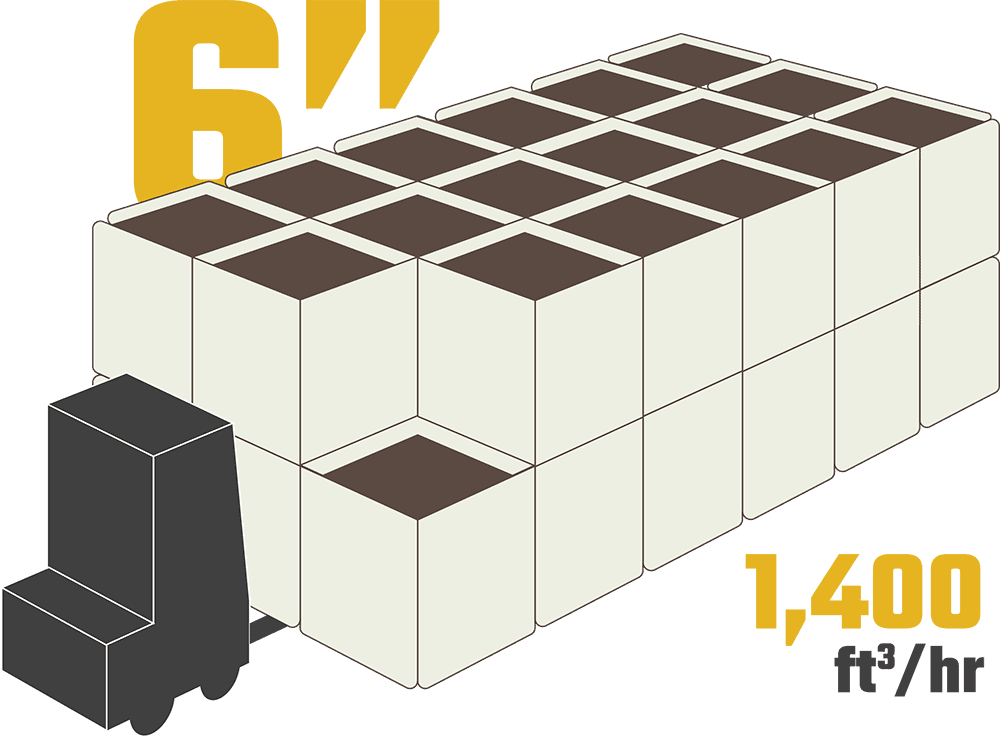 Each super sack represented is 40 ft3, equivalent to ≈1.13 m3.