Pre-Sales Services & Support
At MPE, we are experts in engineering and manufacturing custom processing equipment. We take a precision-engineered approach coupled with our innovative ethos to make sure our equipment and designs always meet the customer's expectations. We differ from our competitors in not taking a one-size-fits-all, off-the-shelf approach. Instead we provide incredible value with custom engineering that solves the customer pain points without compromise to their business or process flows.
Application Validation Testing
One of the first steps in this customer engineered process is to do extensive product/application validation. With rigorous testing of your applications/product we can ensure all equipment is ideally suited for your application.
State of the Art Testing Facility
Chain-Vey
We can measure and analyze numerous data to validate Chain-Vey usage:
Product breakage
Stickiness, oiliness, fat content, hydroscopic properties, etc.
Flowability and ease of regulating the flow
Segregation and sifting
Grinding
We can measure and analyze data to validate MPE industrial grinding machines:
Target particle size distribution
Rate of size reduction
FAT
Conveyance Design Review
There are many things to consider when designing and selecting bulk material conveyance equipment. With vast experience in a wide range of industries, let MPE's team of Sales Engineers design a solution which best meets your specific handling needs: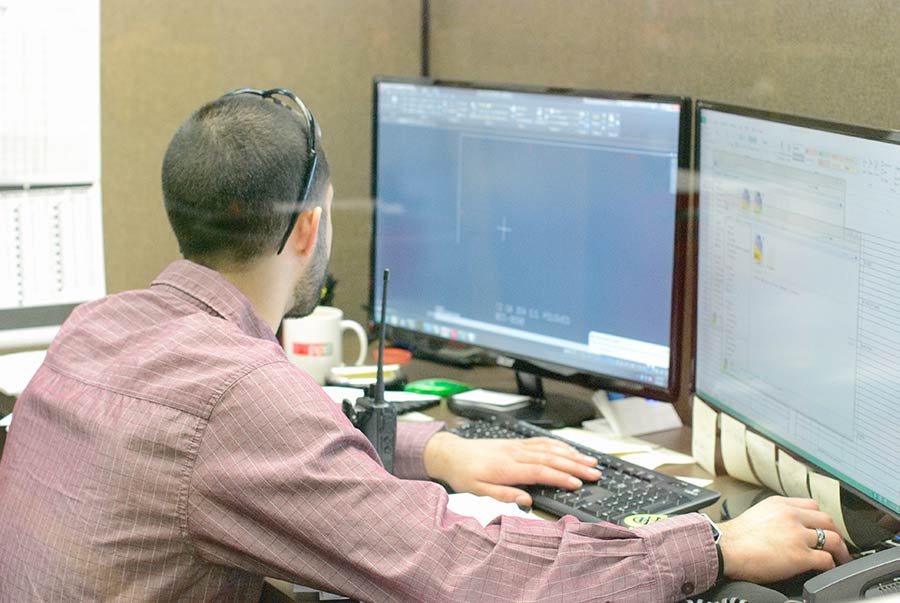 Design Conceptualization
Do you have a thought in your head, hand sketch, CAD layout, 3D Model? Work with our team to bring it to life.
System Sizing & Comparison
Feature & Component Selection
Routing Evaluation & Optimization
Integration Considerations
Onsite Design Consultation
Routing conveyance can be a tedious process in both new and existing facilities. Our MPE Sales Engineers provide pre-sales support by coming onsite to route conveyor paths and evaluate potential interferences.
Walk-Through Proposed Conveyance Routes
Gather Dimensional Information for Preliminary Design
Provide Real-Time Budgetary Estimate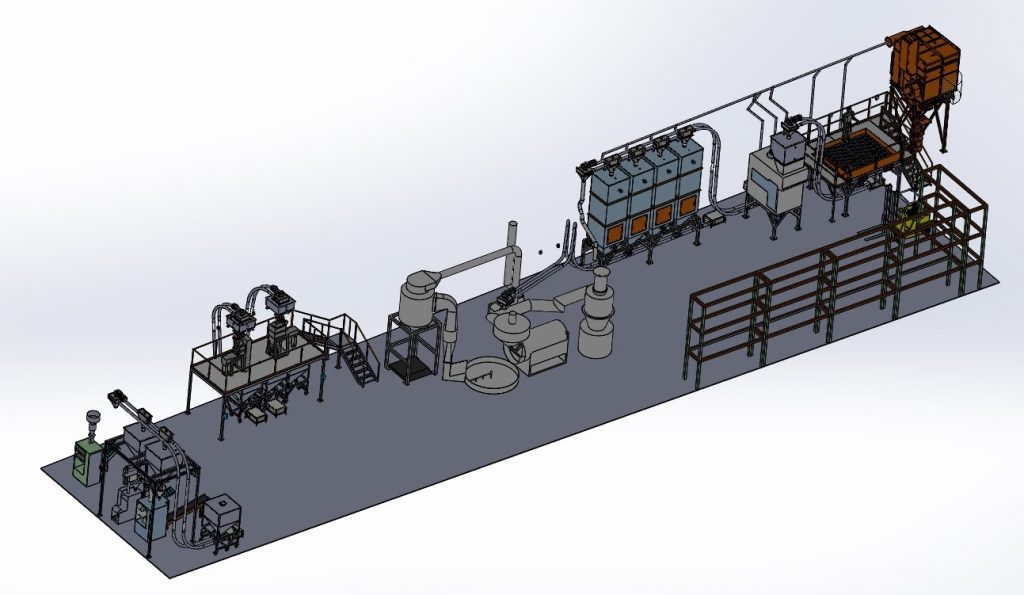 Complete Systems Design Consultation
We see immense value in pre-sales consulting, much of the time without cost to the customer, with drafting the following preliminary deliverables:
Scope Overview, Capabilities, Path Forward
Process Flow Diagram, Budgetary Quotation
3D Design Generation, Formal Proposal