DL-140 "Delumping" Grinder
MODEL DL-140 "DELUMPING" GRINDER
---
Application
DISC SIZE: 7.1 inches
GRIND RANGE: 1/8″ – 150 Mesh
Capacity
450 Kg/hr, depending on density and final grind size
Sections
1
Request a Quote
Download Data Sheet (PDF)
---
Product Description
Integrated Lumpbreaker and Precision Disc-Style Grinder
The model DL-140 combines a lumpbreaker and precision disc-style grinder into one simple-to-operate unit. The lumpbreaker is designed to handle material as large as 6 inches in diameter and integrates seamlessly with the disc grinder. Final target grind sizes typically range from 1/8" to 150 mesh.
Integrated lumpbreaker
Infinite fine grind adjustment
Easy to operate
"Diamond hard" grinding discs
Related Grinders
---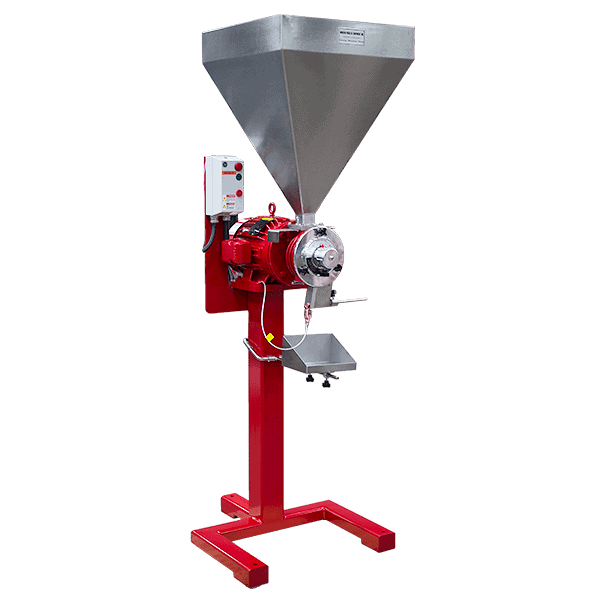 GPX
---
The Model GPX is an industrial coffee grinder designed to run continuously and deliver a superior coffee grind.
GP-140
---
MPE Disc-Style Grinders provides a high degree of versatility in the size reduction of a broad spectrum of materials.